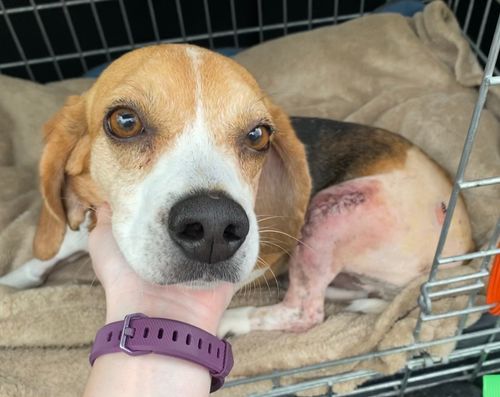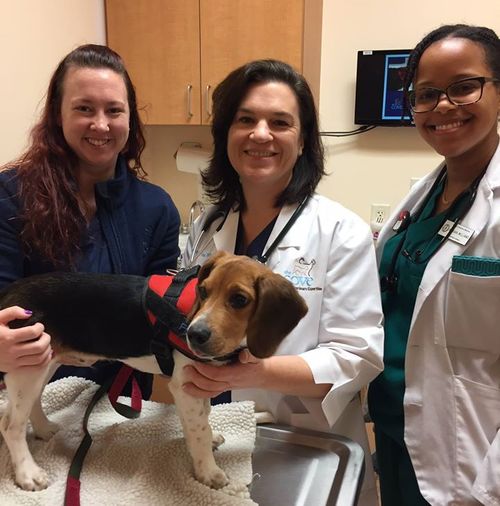 Community Good Deed Program
BTTR's CGD program helps local families and their beagles in need for free or at a reduced fee.
Services Offered:
Spay or Neutering for family pets, hunting dogs, or to prevent further litters. 

Preventative Care: vaccines, heartworm testing, microchips, wellness exams, etc. 

Parasite Prevention: Flea, Tick, Heartworm, Mange Mites, Ear Mites and Intestinal Worms, 

Pet Supplies: Food, Bedding, Collars, Leashes, Crates, etc

Training Support: through BTTR or a certified trainer

Transportation Assistance: Getting pets to and from the vet

Surgical Assistance: amputations, cherry eye, hernia repair, dental cleanings, etc 

Assistance with Sick pets: If your pet is sick and you are unable to afford care. 

Boarding at Famliy Dog Club for families facing homelessness, in the hospital, unexpected required travel, or that are displaced
To Qualify:
BTTR is a small organization completely funded by donations. BTTR is one of many resources in the area that provide these services. Since our main mission is to help find homes for beagles we encourage you to check out these other resources first. To view a list of these other resources check out our Alternatives for Rehoming Your Pet Page. 
To qualify: 
Dogs must be beagles or beagle mixes 

Be Spayed or Neutered if over 6 months (unless seeking spay/neuter services or at the discretion of BTTR) 

Families must live within 1.5 hours of Chesapeake, VA 23322 

Any dog adopted from BTTR qualifies regardless of other factors

Families must be willing to participate in an in-person interview with them and the dog PRIOR to BTTR offering help.
To Get Help:
Fill out the form below, then send BTTR some photos of your dog to beaglestotherescueva@gmail.com or text them to 757-447-7773.
You should receive an email back within 48 hours then a call to talk more about what we can do to help. Check your spam/junk folder if you don't see our email. For urgent matters call us at 757-447-7773