a Guide to finding a new home for your Pet
If you have decided that the best thing for you and your canine companion is to find a new home for him/her we hope this step by step guide will help. If you haven't already check out our Alternatives to Rehoming Your Pet Page first 
Do I want to try to find a home for my pet on my own, surrender him/her to a shelter, or work with a rescue? Now that you have decided that the best thing to do is to find a new home for your pet you have to decide how you want to go about finding that new home. You have 5 main options: 
Contact the Place You Adopted Your Pet From:

First of all depending where you adopted you pet from (shelter or rescues mainly) there may be a stipulation in your adoption contract about what to do if you are unable to keep your pet, always contact them first to see what they can do to help. ALL DOGS ADOPTED FROM BTTR MUST BE RETURNED TO BTTR. Even some breeders will help you find a home for the puppies they sell if you are unable to keep them. 

Rehoming Your Pet Yourself

:  If you are set on rehoming you pet yourself interview potential adopters on the phone, come to their home to see where your pet will be living, make them sign an adoption contract

(click here), lastly charge an adoption fee. Even if you donate the fee to a shelter or charity this will help protect your pet from people intending to sell the dog to a medical lab, or use it as a bait dog. Animal Resources of Tidewater (click here) has a step by step list for rehoming your pet yourself. Adopt-A-Pet.com (click here) also offers a rehoming service. SOS Pets of Hampton Roads (click here) is a Facebook group that helps owners rehome their pets or place them in rescues. Some shelters and rescue also offer courtesy listings. If your pet isn't already spayed/neutered or microchipped we recommend you do this before adopting them out to a private citizen, if you can't afford it add spay/neuter surgery as a requirement of adoption. People looking for breeding dogs, or dogs to flip prefer unaltered animals. There are lots of beagle and hound specific Facebook groups you can network your dog on. If you are able to hold on to your dog for a bit you may be able to "foster" your dog while a rescue searches for a new home. Always use caution when meeting people. See sample post below: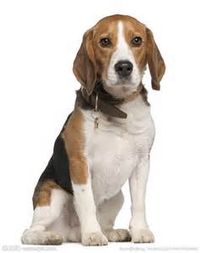 (Include Several Photos of the Dog)
Sample Dog is a 2y old neutered male beagle located in Chesapeake, VA in need of a new home (include if it is urgent or if the dog must be place before a specific date)
He is 25lbs, up to date on vaccines, neutered, and on heartworm prevention (list any medical concerns, and any vet care the dog has had)
Sample dog needs a new home since his owner passed away (tell us why the dog needs a new home)
Sample dog loves car rides but is afraid of thunderstorms (tell us a bit about the dogs likes, what makes them great and any fears or behavioral issues)
Sample dog needs a home with a fenced in yard, he is good with other dogs and kids, he has not been tested with cats. (list any requirements for new home here: yard, other pets, home most of the time, etc. Also list how the dog does with cats/kids/other dogs)
If you are interested in Sample Dog call us at xxx-xxx-xxx or email us at email@email.com (your contact info)
No-Kill Shelters

: like Humane Society's and SPCAS can be a good option if you need a place for your pet to go quickly and if your pet hasn't been spayed or neutered yet. They limit the populations in these shelters by saying "I'm sorry we are full" or by putting dogs on a waiting list. They do not euthanize healthy dogs for space and may have a moderate amount of funds available for medical issues like heartworm disease and severe injuries 

City/County Shelters:

These shelters are open admission, meaning they must accept every dog that comes in their doors. Unfortunately if they get overwhelmed with animals they may be forced to euthanize dogs to make space for the new ones coming in. However, we work with many of these shelters, and they work with a network of rescues (like us) across the country to find a place for all the animals in their care. Many of them are so successful that they are becoming "no kill". They are a good option if you need a place for your pet to go right now. Funding and the services provided vary from shelter to shelter. Be sure to check their individual polices for surrendering NEVER abandon a dog at the shelter if no one is there.

Rescue Groups

: If you a dog that won't do well at a shelter (such as a pregnant dog or a shy dog) or if you are determined to keep your dog out of a shelter a rescue group might be the best option. Rescue groups vary a lot from group to group and may have a wait list or specific intake requirements (the dog must be spayed/neutered etc). Breed specific rescues might be picky about your dog's size and appearance, for example as a beagle rescue our mission is to help beagles which generally weight around 25lbs we would be less inclined to take a 45lb beagle/walker mix. This is not to be cruel but more to try to keep spaces open for the many, many beagles in need. If you are able to hold on to your dog for a bit you may be able to "foster" your dog while the rescue looks for a new home. Be sure that the rescue group you are working with is a legitimate rescue (a registered charity group, a 501c(3) and ask them about their adoption process). Petfinder.com has a great shelter/rescue group search (all rescues listed are 501c(3)s). Rescue groups may or may not be able to take your dog in immediately and their intake process may take several days. 
Surrendering Your Pet: Now that you have decided how you want to rehome your pet make a list of several shelters/rescues (if you are going that route) and come up with a back-up plan if things fall through. No matter where you go you will want to do the following things. 
Info to Provide When Networking:

When creating an ad or networking your dog include the following things, dog's name, gender, city located in, spayed/neutered, age, recent weight, if they are up to date on vaccines and prevention (see below), and how they do with cats, kids, and other dogs. If there is a date when you MUST have your pet in a new home include that. See sample post above

Vet Records:

Gather up your pet's vet records there are a few basic things we will want to know. If you can't find them call your vet or provide the shelter/rescue with the vet's name. Is your pet spayed or neutered? Recent weight, Date of last heartworm test (on heartworm prevention?), Date of last Rabies Vaccine (1 year or 3 year), Date of last DA2PP (also called parvo/distemper 1 year or 3 year), Does your pet have any current or past health issues (hit by a car, allergies, etc.) 

Fears, Phobias, Quirks and Everything Else:

If your dog is afraid of men wear hats, thunderstorms, gets carsick, or pees every time he goes to vet let them know when you surrender him. If you are giving up the pet because it's been 2 years and it still isn't housetrained, you just didn't know how much work having a pet would be, it barks non-stop and your neighbors are complaining, or it is nippy with your young child when food is around -- SAY SO!!!!! It's something that people interested in adopting the pet will want to know. Someone without kids may not care that your pet will take food out of a child's hands; but a person with little kids is probably going to care. If we unknowingly adopt that animal out to such a family it is probably going to be returned or dumped. Help possible future families make informed choices about a pet they are looking to take home. If your pet has medical issues -- must eat grain free foods, etc. -- tell us so (1) we can take care of it while it is in our care and avoid diagnostic vet bills, and (2) so we can let possible adopters know of such issues and anticipated care costs related to them. An informed adopter is a more successful adopter. 

Take Some Pictures

: Pictures really are worth a thousand words and good pictures will help a rescue get or potential adopter get an idea of your dog's size and breed as well as well as general body condition. See our

Surrendering a Dog to BTTR

Page for some examples of good (and bad) photos 
If you're interested in seeing if Beagles to the Rescue has a space for your Pup check out our Surrendering a Dog to BTTR Page